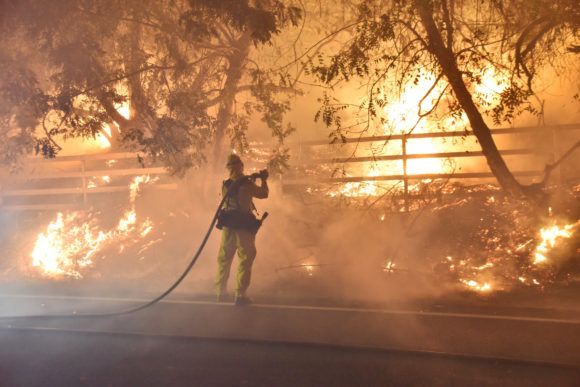 Amwins Access launched its new Excess Wildfire Product, which is intended to complement a self-insured retention plan or the California FAIR plan or a similar plan.
The product is written in partnership with PartnerRe Insurance Solutions Bermuda Ltd., which is providing excess wildfire coverage. Additionally, Kettle Ltd. will provide data analysis, modeling and pricing, matching markets with appetite.
"Risk placements in wildfire and other CAT-exposed areas remain challenging, with rates and deductibles continuing to climb," Kris Zebratski, senior vice president at Amwins Access, said in a statement. "The situation not only presents capacity challenges, but also adds complexity to the coverage placement process, leaving policyholders exposed to significant losses."
Amwins' excess wildfire product is available in California and to Amwins appointed retail partners. The single-peril product is specific to wildfire loss, providing up to $7 million excess wildfire coverage for residential dwellings with replacement costs of up to $20 million.
The policy is designed to work with a Homeowners/Dwelling Property policy that has a minimum $3 million fire or wildfire sublimit, and if there is no underlying wildfire coverage, the self insured retention is a minimum $3 million.
Amwins is an independent wholesale distributor of specialty insurance products based in Charlotte, North Carolina.
Topics
California
Catastrophe
Natural Disasters
Excess Surplus
Wildfire
Was this article valuable?
Here are more articles you may enjoy.
Interested in Catastrophe?
Get automatic alerts for this topic.