This edition of International People Moves details appointments at broker Acrisure Re and two insurers: HDI Global Specialty and Tokio Marine Europe.
A summary of these new hires follows here.
Acrisure Re Hires Carpenter's Furlong
Acrisure Re, the re/insurance division of global insurance broker and fintech platform Acrisure, announced the appointment of Chuck Furlong as senior vice president and broker, effective immediately.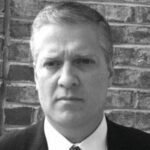 In his new role, Furlong will focus on expanding Acrisure Re's reinsurance capabilities in its North American property & casualty classes of business. He will also work with internal and external stakeholders to ensure quality solutions and service is provided to all its reinsurance clients.
Furlong has more than 25 years of industry experience and has held various management level roles. He joins Acrisure Re from Guy Carpenter, where he was most recently head of U.S. casualty facultative reinsurance. Prior to this, he was an executive vice president at JLT Re for 13 years until the company was acquired by Guy Carpenter in 2018. Furlong also spent five years as executive vice president at Willis Re, working mainly with complex casualty and professional liability treaty placements.
"The reinsurance market is becoming increasingly complex, requiring brokers to be that much more knowledgeable and experienced when providing solutions and service to their clients," commented Simon Hedley, CEO of Acrisure Re. "Chuck has a proven track record of offering solutions backed by extensive expertise in the property & casualty sector, growing revenue and meeting production targets in the process. I am excited to welcome him to our team and I look forward to working with him."
***
HDI Global Specialty Promotes Button for Global Distribution & Business Devel.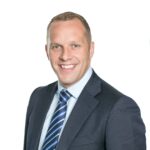 HDI Global Specialty SE announced the appointment of John Button as head of Global Distribution and Business Development for its global operations, effective immediately. Button will report to Richard Taylor, member of the Executive Board and chief marketing officer.
Button succeeds Alan Waters, who held the position for the last three and a half years and left the company by mutual agreement last month. Button, who previously reported to Waters, has worked for HDI Global SE for eight years and has held the position of strategic relationship manager at HDI Global Specialty for the past three years. The role will work alongside its parent company HDI Global SE to align its distribution strategy as one face to HDI's broker partners.
***
Tokio Marine Europe Names Former QBE Exec for Board
Tokio Marine HCC (TMHCC) announced that Renaud de Pressigny has been appointed as a non-executive director to the board of its European company, Tokio Marine Europe (TME).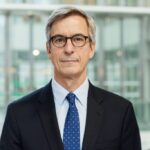 Renaud joins the TME Board from his previous position as managing director of QBE Europe's French branch. Renaud has 40 years' experience in the insurance industry, holding senior roles with brokers, insurance and reinsurance companies and is known for his wide network of contacts and successful track record in transformation, growth and customer focus.
Christian Kanu, CEO of TME, commented: "We welcome Renaud to our Board and are delighted to be able to count on his diversity and wealth of experience at a time when TMHCC is growing rapidly in Europe."
Topics
Excess Surplus
Interested in Excess Surplus?
Get automatic alerts for this topic.