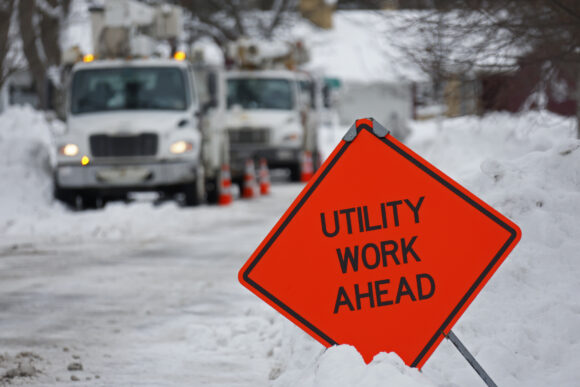 New

You can now listen to Insurance Journal articles!
Insured damage to residential, commercial, and industrial properties and automobiles will be about $5.4 billion from Winter Storm Elliot, according to modeler Karen Clark & Co (KCC).
The storm affected 42 states from Dec. 21 to Dec. 24 with below-freezing temperatures, high winds, and snow – including more than 40 inches in Buffalo, New York.
"The recent lake-effect snowstorm in November 2022 produced more storm total snowfall in Buffalo but did not coincide with hurricane-force wind gusts and single-digit temperatures, thus making the lake effect associated with Elliott more severe," KCC said.
Death Count Rises as Buffalo Digs Out From 'Worst Storm' in Lifetime | Deep Freeze Breaking of Pipes in Deep South Threatens Water Systems
Commercial losses will make up about 50% of the projected insured losses. The freezing temperatures, which caused widespread infrastructure disruptions and burst pipes throughout the residential, commercial, and industrial sectors, will account for the vast majority of the total loss from Elliot.
The most impacted states were Texas, Georgia, Tennessee, North Carolina, and New York, said KCC.
Photo: Utility worker trucks parked in a neighborhood after a winter storm rolled through Western New York Tuesday, Dec. 27, 2022, in Amherst, N.Y. (AP Photo/Jeffrey T. Barnes)
Topics
Profit Loss
Windstorm
Was this article valuable?
Here are more articles you may enjoy.
Interested in Profit Loss?
Get automatic alerts for this topic.